Sem uporabila kar "tuj" izraz, saj mi je kar nekaj teh tujih izrazov sedlo v srce in mi zvenijo tako domače, kot bi bili "naši".
Uporabila sem veliko štampiljko.
Na
Craftyhalenut
so navodila - no sentiment
na
Sparkles forum christmas challenge
- santa
Na
christmas inspirations
-gliter
Na
christmas crafting!
-sparkles
na
christmas cards all year round
- "rule" is that anything you use on your cards needs to be at least a year old - my stamp, paper and twine is 2 year old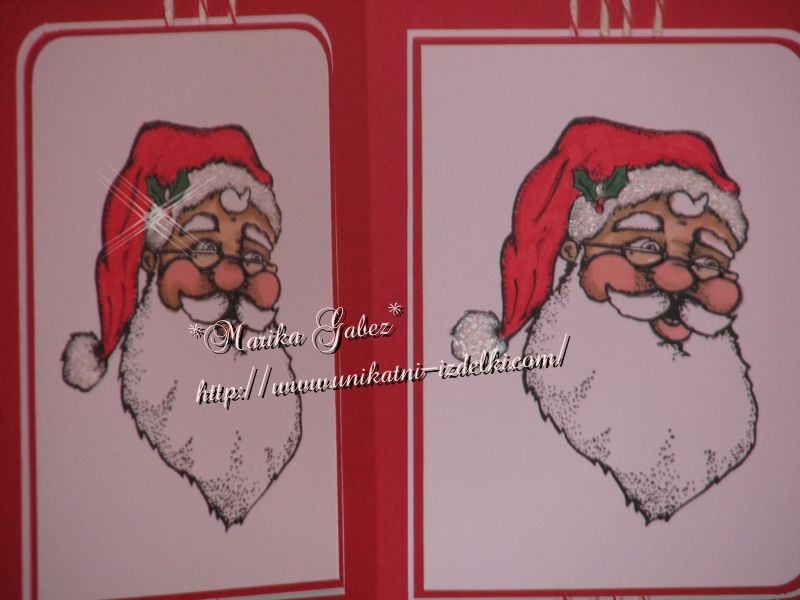 Bele dele kape sem premazala z lepilom(belim bleščečim) in posula z lednimi kristali, ki sem jih zmešala z bleščicami.
Rdeča osnova, naokoli vrvica in preko nje s penastimi trakovi nalepljen motiv. V notranjosti preprosto samo bel list, ki sem mu posnela vogale, za pisanje.