Seveda nisem mogla mimo tega, da enak motiv kot v prejšnji objavi tudi nekako drugače uporabim. Ga pobarvam in .....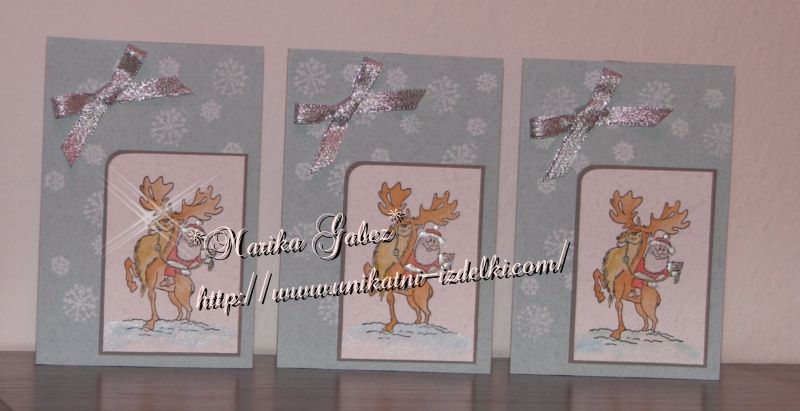 Bah! Humbug!
- Rudolf
Samuel Taylors craft
- uporaba gumijaste štempiljke
Jingle belles
- make a holiday card that captures any part of
suzy snowflake
which inspires you: snowflakes, wintery landscapes, snowmen, sledding, sleigh rides...
Christmas crafting
- christmas sparkle
Na zgornji fotografiji še vse skupaj izgleda povsem navadno, običajno .... pač samo še ena od prazničnih voščilnic. Pa vendarle ni čisto običajna. Ko jo odpremo, se nam pokaže malo drugačna notranjost.
Ideja, ki sem jo nekoč videla na enem izmed
blogov
.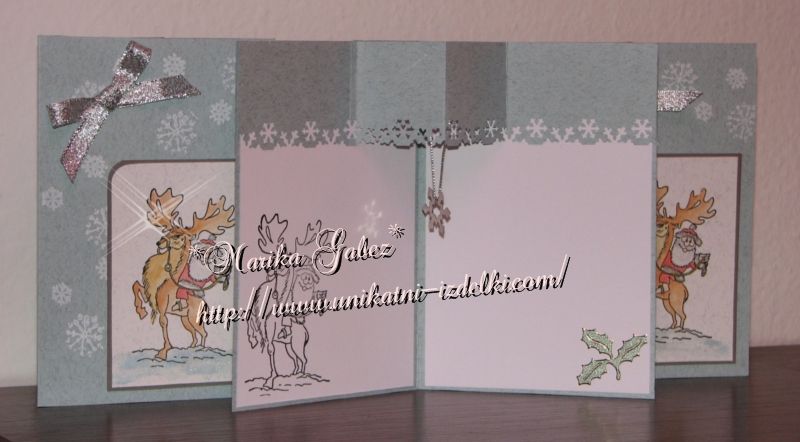 Moja ni tako lepa, mi je pa všeč končni rezultat.